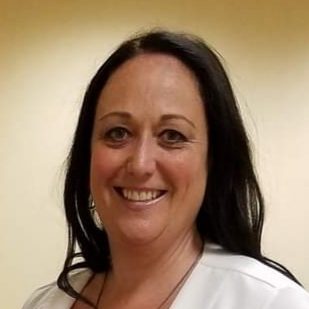 Tia Kingsbury BSN, RN, MSW, LCSW
Tia Kingsbury is a Registered Nurse and a Licensed Clinical Social Worker with 20+ years working in the behavioral health field, including 14 years of hospital leadership. She has worked with individuals ages 4 and up. Tia spent 5 years working in the community as a case manager and crisis worker. She then transitioned into the hospital setting where she worked with individuals and families with both physical and mental disabilities.  She has extensive management and customer service experience. Tia has a passion for working with and being an advocate for those who need a voice.
Tia started her academic career in August 1997 at Southern Illinois University Edwardsville and earned her Bachelor of Science. She went on to earn her Master of Social Work from Saint Louis University in August 2006. Later on, Tia decided to go into nursing and started back to school at Maryville University in May 2010 to earn her Bachelor's in Science in Nursing, graduating in December 2013.
She enjoys spending time with her husband, T.J., their daughter, Lily, and their dogs, Bailey and Jiminy.