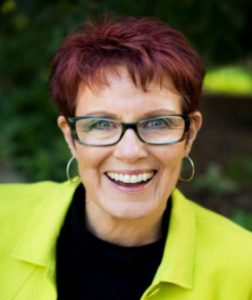 Georgia Palmer, BSN, MSN, M.Ed
Specializes in:
Chronic Illness

Disabilities

Geriatrics

Hospice and End-Of-Life Care

Dementia and Care Giver Support

BioEnergetic Healing

Psychiatric Rehabilitative Counseling
Georgia is a vibrant and accomplished individual residing in St. Louis, Missouri. With a passion for education and community involvement, she has made a significant impact on various aspects of her local community. Georgia is known for her dedication, leadership skills, and her commitment to making a positive difference in the lives of others.
Georgia holds an MSN from Boston University-Nursing, a M.Ed. from Boston University-Psychiatric Rehabilitation Counseling, a BSN from the University of Kentucky-Nursing, and has Certifications in Emotion Code and Feng Shui. Her educational background has equipped her with the necessary skills and knowledge to do what she is most passionate about.
Georgia Palmer has a warm and approachable nature. She possesses excellent communication skills and demonstrates empathy in her interactions with her clients and their families. She is an advocate for all of her clients and strives to make sure their needs are met. Georgia's experience includes working with older adults and clients with chronic illness, disabilities and terminal illness.
Georgia is a lifelong learner, always seeking new knowledge and experiences to broaden her horizons.