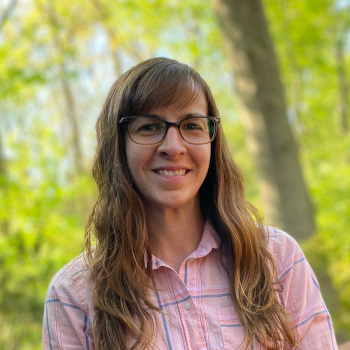 Anna Zelinske M.A. CRC, CCM
Specializes in:
Disabilities
Developmental Disabilities
Adult Day Services
Advocacy for all age groups
End of Life Concerns
Rare Disease Management
LGBTQAI+ Issues
Administration
Agency Funding
Program Development
Program Direction
Public Policy & Advocacy
Disability Pride
Anna Zelinske's work in the disability field began in 1999 when she worked as a direct care assistant supporting people with developmental disabilities while working for the Missouri Department of Mental Health. Anna has a Bachelor's Degree in Psychology, a minor in Human Service Agency Management, and is a graduate of the Maryville University Rehabilitation Counseling program. Anna is a Certified Rehabilitation Counselor and a Certified Case Manager with experience in administration, adult day services, agency funding, program development, program direction, rare disease management, end of life concerns, public policy and advocacy, disability pride, LGBTQAI+ issues and more. Anna has a strong passion for supporting people in her community and respects the need for autonomy and control that we all wish to maintain throughout our lives.
Outside of work you will find Anna either spending time with her family, seeing live music or running and exploring woodsy trails in and around St. Louis. She is an active volunteer with the St. Louis Track Club, the Recreation Council of St. Louis County and Disabled Athletes Sports Association. She has finished numerous ultramarathons and is looking forward to taking on the 100-mile footrace distance again.
"My career has always been driven by the deep understanding that we are all just one diagnosis or one wrong place/wrong time event away from needing the same support I provide to others. My hope is to provide support in the same way I would want it provided to me or to a loved one if in a similar situation."